For Landlords Who Want to Partner with SCCHA
What you can do on this page:
Learn about the benefits of renting to tenants with a Housing Choice Voucher (Section 8)
Learn how to start renting to tenants with a Housing Choice Voucher (Section 8)
Sign up for free owner information sessions
See FAQ specifically made for new landlords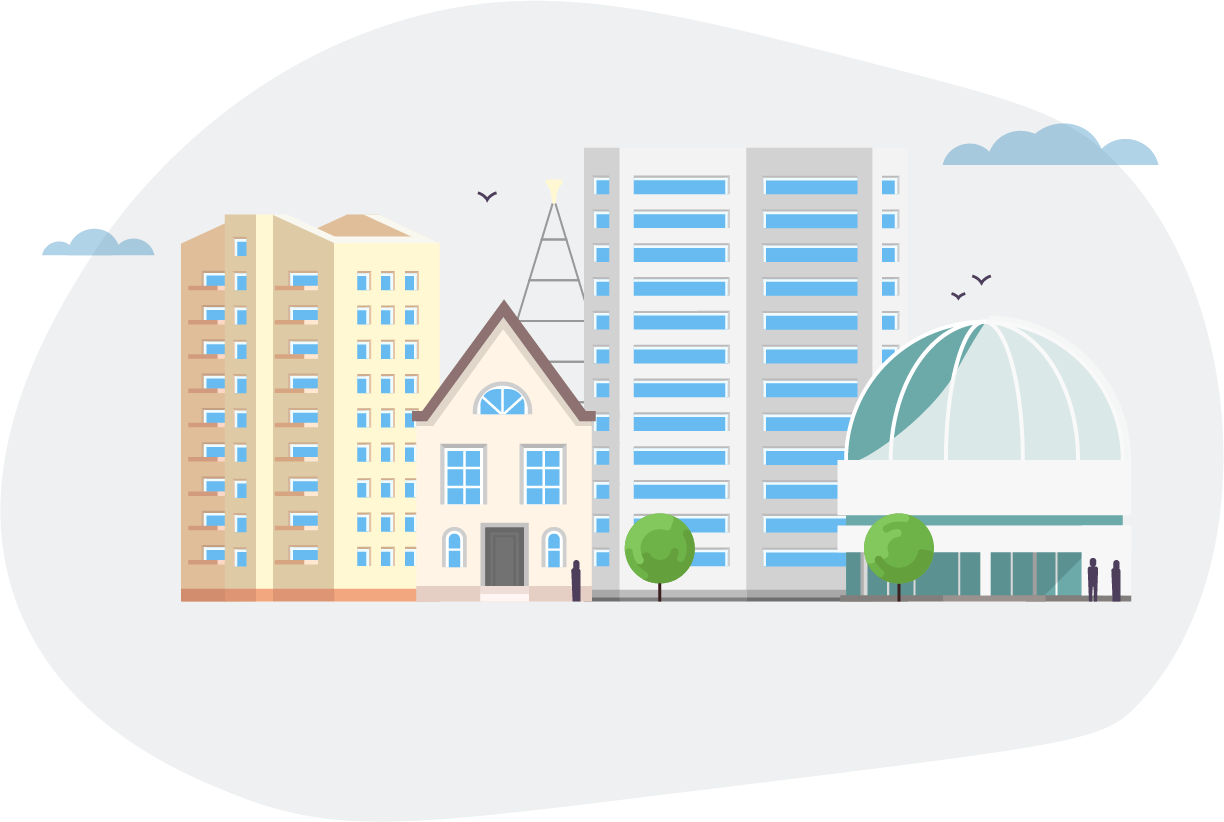 Housing Choice Voucher (Section 8) Program Benefits for Owners
Security and Convenience of Reliable Regular Rental Payment
You will receive the majority of your rent on time every month through our Housing Assistance Payment (HAP). Your tenant's portion of the rent is more likely to be paid on time because their continued eligibility and participation in the Housing Choice Voucher program requires it. Receiving your HAP payment by direct deposit is fast, secure, and convenient.

There are 19,000 families in Santa Clara County with Housing Choice Vouchers who are renting units. AffordableHousing.com offers free options for advertising your rental vacancy.
Rental Payment Safety Net
If your tenant loses a job or other income, SCCHA will perform an interim re-examination of income. In this case, the tenant's portion of rent would decrease due to loss of income; SCCHA would increase its rental subsidy to make up for the loss, and you would continue collecting the same amount of rent, on-time.
New and Improved Owner Portal
Our easy to use online owner portal allows you to set up direct deposit for your Housing Assistance Payments, print copies of your 1099 tax form, request rent increases, see the history of requests and communicate easily with the SCCHA staff working with you and your tenants.
How to Start Renting to Tenants
with a Housing Choice Voucher
Contact and Screen Tenant
Pass Home Inspection
Once you agree to lease to the tenant, SCCHA will schedule your unit for an initial Housing Quality Standards inspection. Thereafter, inspections are conducted every two years to ensure the unit is kept in a safe, decent, and sanitary condition. SCCHA provides a checklist prior to the inspection so you know in advance what is required. Be sure to review the packet provided to you titled Request For Tenancy Approval (RFTA).
See the Inspection Checklist
Set Monthly Contract Rent
Sign Lease Agreement & Contract with SCCHA
After your unit passes inspection and the rent is approved, you and your tenant sign your own lease agreement that incorporates HUD's "Tenancy Addendum." The initial lease term is 12 months and can continue on a month-to-month basis (no notice required) or a new lease can be executed (60-day written notice required to both the tenant and SCCHA). You'll also sign a concurrent HAP contract with SCCHA.
You are encouraged to collect security deposits, which must not exceed the amounts you charge to unassisted tenants and must be in compliance with state and local laws. It is the tenant's responsibility to pay the security deposit.
Enforce the Lease
You are responsible for enforcing the lease agreement and must provide SCCHA with a copy of any notice served to the tenant. If the tenant is committing serious and repeated violations of the lease, notify SCCHA, as this is a breach of the tenant's Family Obligations and can lead to termination of their Housing Choice Voucher rental assistance.
Upcoming Owner Information Sessions
The agency hosts regular information sessions to provide owners with program information, resources, and tools for successfully navigating program processes. Prospective, new, and ongoing owners are welcome! If you are interested in attending an information session, view the calendar and register for a virtual session.
See All Events
No Upcoming events scheduled yet
FAQ
Our Owner Services Department is available to answer any questions landlords may have, and will work diligently to research and resolve any concerns that may arise.
Read Full FAQ
List your vacant unit on AffordableHousing.com (formerly GoSection8.com). You'll be instantly connected to a pipeline of tenants who are ready to lease!
The process of leasing to a tenant with a Housing Choice Voucher consists of the submission of the Request for Tenancy Approval (RFTA) packet, followed by Rent Reasonable process, and inspection scheduling. After move-in dates are confirmed, the first Housing Assistance Payment (HAP) will be issued when we receive the signed lease agreements.
We work through this process as quickly as possible. Your attention to detail with submitted documents and timely response to our communication will support a more efficient process.
SCCHA's 3rd party inspection agency NMAI will contact you to determine a time that's convenient to conduct the Housing Quality Standards inspection.
If you have any questions or would like more information, please contact us at ownerservices@scchousingauthority.org