Move Process With a Housing Choice Voucher (Section 8)
When you have a Housing Choice Voucher, you don't have to stay in the same home or neighborhood. You're allowed to move to another home or apartment and use the same voucher to receive rental assistance. But, before you move with your Housing Choice Voucher, you need to make sure you're following some important steps.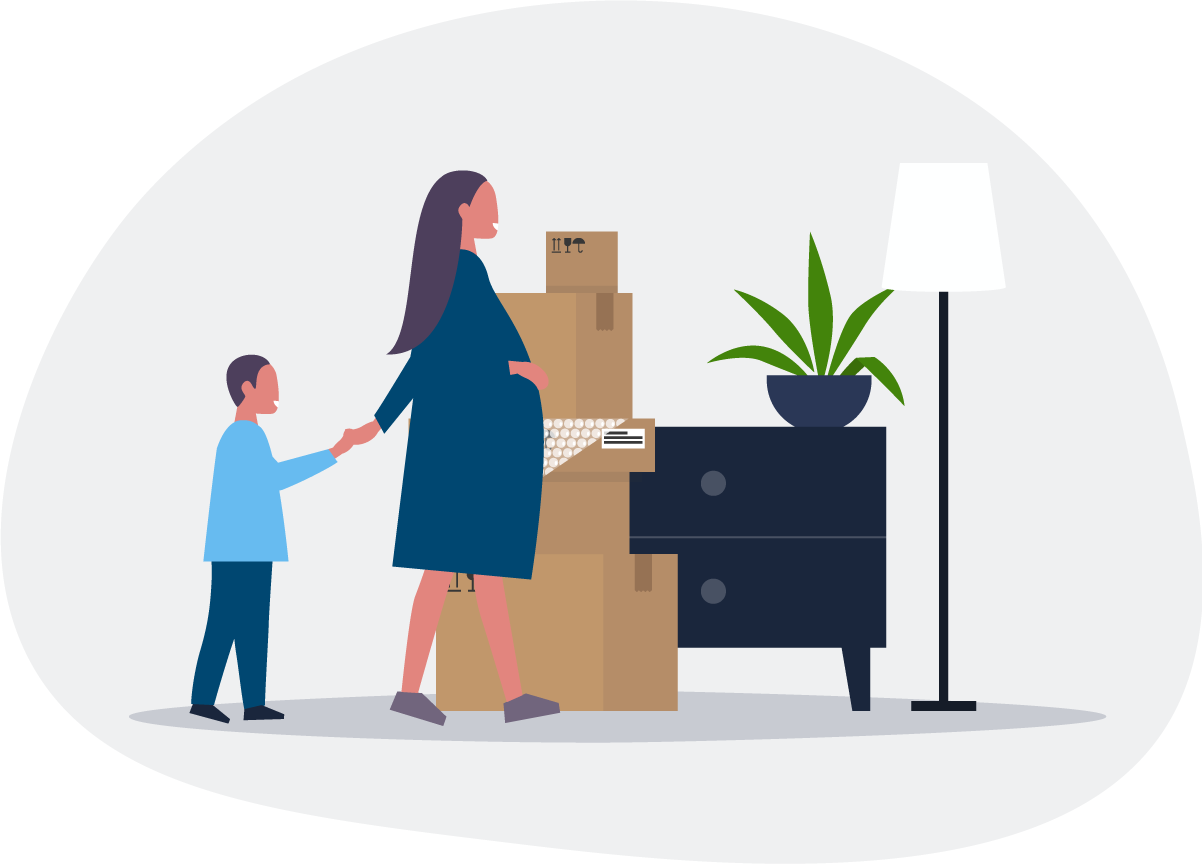 I want to move. What do I need to do to keep my voucher?
You need to follow five steps:
Step 1 :

Contact Your Housing Specialist to Determine Your Eligibility

There are some Housing Choice Voucher programs, like the project based voucher, which may not be eligible to move with their assistance. We strongly advise that you work with your Housing Specialist on a timeline and plan for moving out BEFORE providing your current landlord with a 30-day notice to move.
Step 2 :

Submit Intent to Vacate

After you are approved by your Housing Specialist to move and at least 30 days before your planned move, you have to write to your landlord and let them know you want to move. This letter is called a "notice" and it needs to include the following:
Date of notice
Name of your landlord
Address of the rental home
Date you're moving out
Your signature
Make sure SCCHA gets a copy of this notice. They will review it to make sure you're eligible to move with your voucher. For example, if you owe SCCHA money, still have time left on the lease, or broke a rule, you may not be allowed to move with your Housing Choice Voucher.
Step 3 :

Receive Your New Voucher and Return a Signed Copy to SCCHA

If you are eligible to move, SCCHA will mail your new voucher, which must be used before the indicated expiration date, or within 120 days. If you do not obtain and return a signed copy of your voucher to your Housing Specialist, or if your voucher expires, you may lose your rental assistance. Contact us if you need more time.
Step 4 :

Locate a New Rental Unit That Will Accept Your Housing Choice Voucher

Once you receive your new voucher, it is your responsibility as a program participant to locate a new rental unit to live in (this step must be completed prior to completing new paperwork for your new voucher). SCCHA will not find a new place for you to live, but you are advised to contact your Housing Specialist if you are having a hard time finding a new home.
Step 5 :

Complete Paperwork for Your New Home

When you receive your voucher, you will also receive paperwork that your new landlord will need to fill out. You'll both need to complete and sign the documents and return them to SCCHA. After SCCHA reviews your paperwork, they'll set up an inspection of the home to ensure it is accepted by the Housing Authority and do the paperwork for the rent amount. If we need to, we'll contact the landlord. For your convenience, there are several submission options available:
Email: RFTA@scchousingauthority.org
Fax: (408) 993-4009
Mail or Drop box outside of the SCCHA office located at
505 W. Julian St., San Jose, CA 95110